Library & Information Service
International Management Institute Kolkata Library and Information Service offers access to a wide range of both printed and electronic sources with an increasing emphasis being placed on selected dissemination of information to users. The LIS aims to support the diverse information needs of all our Students, Faculty, Researchers, and staff through the provision of high quality Information resources and services. The library is fully automated with wide range of stock covering all aspects of business and management, and also related areas such as economics, accounting, finance, the behavioral sciences and information technology with substantial collection of reference books.
Library E-Resources
The periodical titles subscribed [online + hardcopy versions] available electronically through the Business Source Complete [EBSCO], SAGE, JSTOR and Emerald databases. Daily and weekly national and international newspapers are also available. 'Contents Pages' enables users to scan rapidly the contents of the major journals received, which is circulated via mail. "Top News" and "New Additions" are some of the other useful services rendered by the library.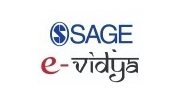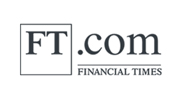 A Library Committee, headed by a senior faculty member, provide guidance to the library to undertake the activities of this vital resource. The emphasis being more on quality of service than merely quantity.
Electronic Resources :
An extensive collection of Electronic Resources is available, including E-Journals, articles, company data, industry reports, and country information: Business Source Complete (EBSCO), BSC is world's definitive scholarly business database, providing the leading collection of bibliographic and full text content. As part of the comprehensive coverage offered by this database, indexing and abstracts for the most important scholarly business Journals back as far as 1886 are included. [contains more than 3300 full text Journals]
Emerald Management :
Emerald Management is the largest, most comprehensive collection of peer reviewed management journals, also backed by a management-specific abstracting service of world's top 300 journals [contains 170 full text Management Journals].
J-Gate Social Management Sciences (JSMS):
JSMS is an Internet gateway and subset of J-Gate, set up by Informatics (India) Limited. It offers bibliographic information services to scholarly and technical electronic journal literature. JSMS is e-Journal portal for 6736+academic, research and industry journals.
 EMIS Professional :
EMIS combining the world's most comprehensive database of intelligence on emerging markets with sophisticated tools that allow to use the data efficiently. Whether you're researching, comparing data, gathering news or generating reports, EMIS Professional puts you in control of the information you see. You decide on which area of the world you want to focus, and how you want to organise the information you choose. Advanced, personalised search tools make it easy to sort through a wealth of in-depth data and analytics. Proprietary M&A information and a database of more than 100,000 emerging market deals are at your fingertips – so you can easily create targeted pipelines to complete more deals – in less time.
Indiastat.com :
Indianstat.com is a cluster of 51 sites including India-specific, sector specific and State specific sites rendering its dedicated services to the research fraternity from academic, professional and corporate world with authentic and comprehensive compilation of secondary level socio-economic statistical data about India and its states on more than 35 variables. It covers wide range of information on the subject like Science , Technology, Agriculture, Industry, Statistics (Socio-Economic data) etc
Prowess [CMIE] :
It contains a highly normalized database build on a sound understanding of disclosures in India on about 25,000 companies. Prowess provides detailed information culled from the Annual Reports, stock exchanges and other sources. The Annual Report information is normalized to ensure inter-company and inter-year comparability. It provides time-series data beginning 1989-90. The database is updated on a continuous basis.