Shri Bibek Debroy addressed 6th IMI-Kolkata Convocation
Kolkata, May 11th, 2018: Renowned economist and Chairman of the Prime Minister's Economic Advisory Council, Shri Bibek Debroy, delivered the Convocation address of International Management Institute (IMI) Kolkata on Friday, May 11 2018. Prof. Arindam Banik, Director quoted that 120 students of the Institute's PGDM Programme are graduating at the 6Th Annual Convocation. Mr. P.K. Khaitan, renowned lawyer and Member of the Institute's Board of Governors presided over the joyous occasion.
6th Annual Convocation video
This year the three outstanding IMI-Kolkata achievers are women. While Sagnika Dutta received the Gold Medal in Academics, Yamini Gupta was awarded for her all-round performance. Notably, Tania Mitra, having secured the highest salary package amongst the batch, is yet another young achiever, Prof Banik added.
Shri Bibek Debroy addressed the students, reminding them of the indigenous origin of "Samavartan", which referred to the graduation of students from Gurukul in ancient India. He spoke of his prolonged association with IMI, mentioning its growth "from a seed to a mighty sapling". He also said, "95% of entreprenural initiatives fail. Hence students must understand the importance of failure as they strive to carve a space for their own selves" and reminded them of the necessity of giving back to society. He mentioned that , "Schemes like Start Up India, SMART cities Mission are attempts of the Government to include citizens in making a better country. India will change because of its citizens."
He mentioned "You are going out to discover your destiny. You will strive for happiness. But happiness does not come from an external object, rather from within" Lastly he infused in the students a sense of responsibility towards their motherland.
The IMI-Kolkata campus in Alipore, spread over nearly 3 acres, was established in 2010 to provide significant opportunities to learn, grow and develop multiple skills across various disciplines of Management. Centrally located, the Kolkata campus is also equipped with residential facilities. The Institute's flagship Post Graduate Diploma in Management (PGDM) is accredited by the National Board of Accreditations (NBA) and All India Council for Technical Education (AICTE).
Currently IMI-Kolkata has active academic and research collaborations with the University of Tours, University of Bordeaux and ESC Rennes School of Business in France, as also Sichuan Academy of Social Sciences (SASS) and Kunning University of Science & Technology in China.
The Chief Guest at the Convocation Shri Bibek Debroy is a Member of NITI Aayog. He is an Indian economist and policy maker He also writes extensively on history and culture, as also languages and literature of India. Shri Debroy received the Padma Shri in 2015. He was awarded the Lifetime Achievement Award by US-India Business Summit.
Shri Bibek Debroy, Chairman of the Economic Advisory Council to the Prime Minister and a Member of the NITI Aayog, delivered the IMI-Kolkata Convocation address on May 11, 2018.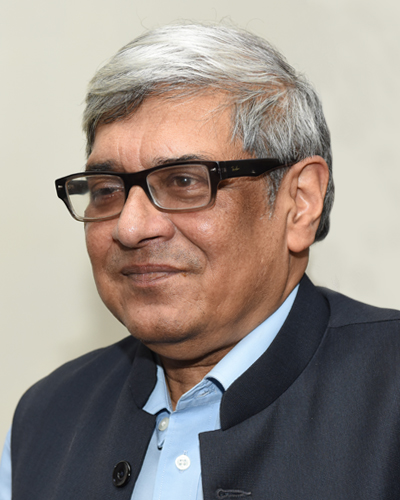 For further information:
Dr. Paramita Mukherjee, Dean (Academics); Phone: (033) 6652 9667