INTERNATIONAL FACULTY VISITING IMI-KOLKATA
DR. JORGE HENRIQUE CARDOSO OF UNIVERSITY OF TOURS
About the Speaker: Professor Jorge H. Cardoso conducts a research at the University of Bordeaux, in France, on the effects of marketing and aesthetic appreciation of the products on the consumer, using neurocognitive techniques. He is also the Executive Coordinator of the MBA of the State University of Rio de Janeiro, in Brazil, and the Co-Coordinator of the Masters in Services Marketing, at The University of Tours, in France. He has also previously worked in Geneva, Switzerland, for the UN, WOSM and other NGOs as well as a Consultant for the High Tech Industry in the San Francisco Bay Area, in California, where he lived for 5 years.
NEUROMARKETING
How do companies improve their communication strategies with their clients using the recent findings of Neurosciences?
How business professionals can use such knowledge to effectively understand and speak to their audiences and customers?
The Neurosciences offers a wide field of knowledge for business students and professional.
This presentation will focus the latest discoveries and some powerful techniques that can be used on presentations, product development research groups,publicity, etc., that would transform the way you will see your the target audience and help them to understand your message clearly and effectively.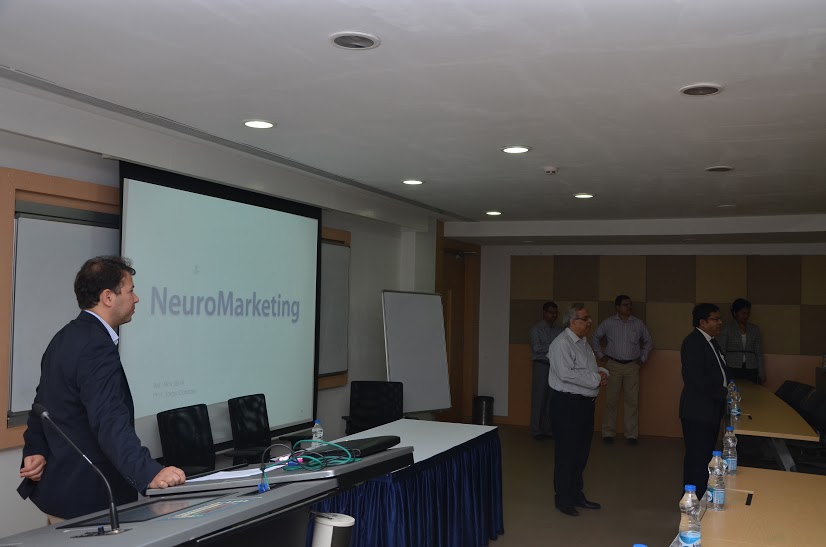 OTHER VISITORS
Stéphane Bourliataux – Lajoinieis co editor of the Tours IAE. He created and directs the Master II Marketing services Tours, Beirut and Rio de Janeiro. He teaches consumer behavior on the Internet and e- marketing. A Cermet lab member, his research focuses on the behavior of Internet technologies and the acceptance of an intercultural approach.
---
Dr. Nabarun Ghose Professor-Marketing & Business, The University of Findlay, Ohio, USA
---
Dr. Sanjit Kumar Roy, Assistant Professor, Marketing , The University of Western Australia